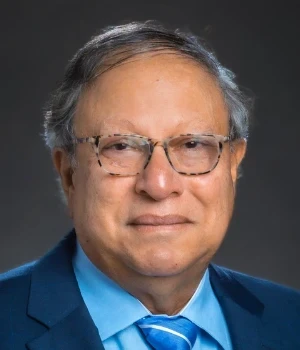 Professor Emeritus, Sociology
Affiliated Professor Emeritus, Urban Studies
Education
PhD, Sociology, Yale University,1983
Office Hours
By appointment only
Teaching Schedule
| Course Num | Title | Meets |
| --- | --- | --- |
| LATINX 323-201 | Perspectives on Latino Communities | No Meeting Pattern |
| SOCIOL 323-201 | Perspectives on Latino Communities | No Meeting Pattern |
Courses Taught
Course SOCIOL 323-201: Perspectives on Latino Communities
Research Interests
Sociology of Education
Social Stratification
Race and Ethnic Relations
Sociology of Latinos
Related Activities
2017 - present, Professor Emeritus
1997 - 2016, Professor
1989 - 1997, Associate Professor
1981 - 1989, Assistant Professor
Biographical Sketch
William Velez was born in Ponce, Puerto Rico. He atended the University of Puerto Rico in San Juan, where he majored in Psychology and Sociology. In the 1970s he attended Yale University where he earned a doctoral degree in Sociology in 1983. He joined the UWM faculty in 1981 and in 1996 was granted the rank of full professor. Prof. Velez retired from the UWM faculty in 2017 and was granted the title of Professor Emeritus.
He is married to wife Barbara and has two children, Alfredo Joel Velez, a psychiatrist who lives in Eugene, Oregon, and Marilka Rebeca, a senior vice-president of Associated Bank, who lives in Wauwatosa, Wisconsin.
While at UWM Prof. was instrumental in the creation of the Latino Studies Certificate Program, the Latin American, Caribbean, and Latino Studies major, and the Roberto Hernandez Center. In 2021 he received the Ernest Spaights Award from UWM for his service to the university .
Selected Publications
Goldsmith, P. R., Britton, M. L., Reese, B. , & Velez, W. (2017) Will Moving to a Better Neighborhood Help? Teenage Residential Mobility, Change of Context and Young-Adult Educational Attainment. Urban Affairs Review , 53(2), 305–337.
Britton, M. L., & Velez, W. (2015) Boricuas, Barrios and Birth Outcomes: Residential Segregation and Preterm Birth among Puerto Ricans in the United States. CENTRO Journal , 26(1).
De Jesus, A. , Burgos, G. , Almenas, M. , & (2014) "Bifurcated Boricuas: A Multilevel Analysis of Cultural and Economic Factors Influencing Marriage Patterns of U.S. Puerto Ricans.". Velez, W. (Ed). The Journal of Human Behavior in the Social Environment , 24, 156-178.
Antrop-Gonzalez, R. F., Garrett, T. , & Velez, W. (2012)
"What have we learned from our research?: Making sense of the impact of protestant religiosity on the academic achievement of urban Latina/o youth.
Jeynes, W. , & Robinson, D. (Eds).
International Handbook of Protestant Education
, 417-430. New York, NY: Springer.