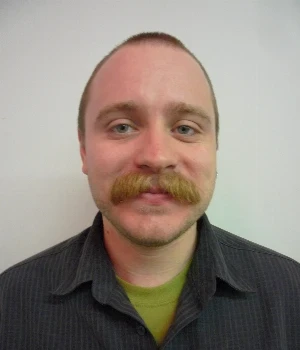 Teaching Assistant - Doctoral, History
Education
Degree Program: Ph.D. History and Anthropology, University of Wisconsin-Milwaukee, (expected, 2025)
M.A. History (Distinction), Ball State University, 2020
B.A. History, Indiana University, 2018
B.A. Anthropology, Indiana University, 2018
Courses Taught
HIST 152 - American History Since 1877
HIST 105 - American History Before 1877 (Purdue)
HIST 232 - World History in the 20th Century (Purdue)
Research Interests
Animal Studies
Archaeology
Ethnohistory
Folklore
Folkloristics
Intellectual History,
Medieval Studies,
Museum Studies,
Public History,
Space and Place,
Technology
Awards
Theodore Saloutos Award for PhD Dissertation Research in American History, UWM, 2022-23
The Friends of History Award, UWM, 2022
Chancellor's Graduate Student Award, UW-Milwaukee, 2021-22,
Star Award, Voyageurs National Park, 2020
Lawrence Birken Memorial Scholarship Award, Ball State University, 2020
Childress Master's Fellow in History, Ball State University, 2019-2020
Fulbright Scholarship, University of Tübingen, 2018-2019 (semi-finalist)
Top 50 Award, IPFW, 2018
History Department's Most Promising Scholar Award, IPFW, 2018
Franz Boas Award, IPFW, 2018
Selected Publications
"Animal Studies and Exploration History: Amundsen's Sledge Dogs Who Helped Discover The South Pole," Terrae Incognitae: The Journal of the Society for the Histories of Discoveries.
"Beasts and Behaviors: Animals in Folklore, Fairy Tales, and Fables," Clio: A Journal of Literature, History, and the Philosophy of History, vol. 50, no. I, International Interdisciplinary Journal. (accepted)
"Animals as Social Actors or Objects of Exploitation," Burkhardt Review, vol. II, no. I, Graduate Journal.