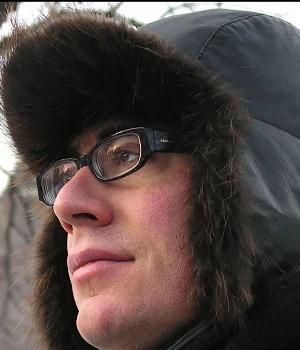 Education
PhD, University of Pennsylvania (History and Sociology of Science)
MA, University of Pennsylvania (History and Sociology of Science)
MEng, University of Manchester (Computer Science)
BSc, University of Manchester (Computer Science)
Teaching Schedule
| Course Num | Title | Meets |
| --- | --- | --- |
| HIST 229-401 | History of Race, Science, and Medicine in the United States | T 12:30pm-1:20pm |
| HIST 229-601 | History of Race, Science, and Medicine in the United States | W 9:30am-10:20am |
| HIST 229-602 | History of Race, Science, and Medicine in the United States | W 10:30am-11:20am |
| HIST 229-603 | History of Race, Science, and Medicine in the United States | W 12:30pm-1:20pm |
| HIST 229-604 | History of Race, Science, and Medicine in the United States | R 8:30am-9:20am |
| HIST 229-605 | History of Race, Science, and Medicine in the United States | R 10:30am-11:20am |
| HIST 399-001 | Honors Seminar: How the Computer Became Universal | TR 2:30pm-3:45pm |
Research Interests
History of Information Technology
Business History
History of Work
History of Technology
Media History
Selected Publications
Haigh, Thomas & Paul Ceruzzi. A New History of Modern Computing. MIT Press, 2021.
Haigh, Thomas & Mark Priestley, "Colossus in Context." Technology & Culture 61.3 (July, 2020):871:900.
Haigh Thomas (Ed.) Exploring the Early Digital. Springer, 2019.
Paju, Petri, and Haigh, Thomas D. "IBM Rebuilds Europe: The Curious Case of the Transnational Typewriter" Enterprise & Society 12.2 (2016): 265-300.
Haigh, Thomas D., Priestley, Mark , and Rope, Crispin. ENIAC in Action: Making and Remaking the Modern Computer 2016.
Mahoney, M.. Histories of Computing Ed. Haigh, Thomas D. Harvard University Press. 2011.
Haigh, Thomas D. "How Data Got its Base: Generalized Information Storage Software in the 1950s and 60s" IEEE Annals of the History of Computing 31.4 (2009).
Haigh, Thomas D. "Inventing Information Systems: The Systems Men and the Computer" Business History Review 75.1 (2001): 15-61.