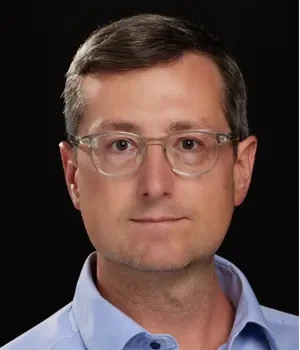 Associate Professor, History
Education
PhD, University of Virginia, 2011
MA, University of Virginia, 2005
BA, Wesleyan University, 2003
Teaching Schedule
| Course Num | Title | Meets |
| --- | --- | --- |
| HIST 131-401 | World History to 1500 | TR 10:30am-11:20am |
| HIST 131-601 | World History to 1500 | T 12:30pm-1:20pm |
| HIST 131-602 | World History to 1500 | T 1:30pm-2:20pm |
| HIST 131-603 | World History to 1500 | W 8:30am-9:20am |
| HIST 131-604 | World History to 1500 | W 9:30am-10:20am |
| HIST 131-605 | World History to 1500 | W 1:30pm-2:20pm |
Courses Taught
Hist 131 - World History to 1500
Hist 284 - Buddhism Across Asia
Hist 370 - Tibetan Buddhism
Hist 940 - Marx and Religion in Tibet
Hist 940 - Technologies of the Self
RelSt 101 - Introduction to World Religions
RelSt 350 - Saints and Sainthood
RelSt 395 - Theories of Religion
Research Interests
Having done my graduate training in the History of Religions, my research is in the cultural and intellectual history of Tibet, specializing in ascetic traditions of tantric practice.
I am currently working on an intellectual history of long-term meditative retreat in Tibetan Buddhism. The source material for this study is thirty manuals for long-term retreat, composed between the twelfth century and the twentieth. The project is an attempt to trace the conversations and fault lines that have shaped the Tibetan discourse about how best to go about living in a cave and meditating for years at a stretch. Comparing how exegetes of the tradition have prescribed dealing with the mundane facets of life in retreat allows us to tell a history of a form of religious practice that lies at the heart of Tibetan religious culture, while showing how this ascetic lifestyle is constituted as a space for new imaginings of selfhood.
I am also researching the current practice of three-year three-month meditative retreat, as practiced in Tibetan Buddhist communities in Tibet, India, the United States and France, towards advancing our understanding of contemporary transnational Buddhism.
My previous work includes The Holy Madmen of Tibet (2015), a multi-disciplinary study of the mad saints (smyon pa) of Tibetan Buddhism; and The Life of the Madman of Ü (2016), a translation of the hagiography of an eccentric tantric ascetic who lived from 1458 to 1532.
During the 2020-2021 and 2021-2022 academic years, my research will be supported by research fellowships from UWM's Center for Twenty-first Century Studies, and the Robert H. N. Ho Family Foundation.
In addition to my work in the Department of History, I serve as the director of UWM's undergraduate Religious Studies Program, with which I have a dual-appointment.
Selected Publications
DiValerio, David M."Re-animating the Great Yogin: On the Composition of the Biographies of the Madman of Tsang (1452-1507)" Revue d'Etudes Tibétaines31. (2015): 25-49.