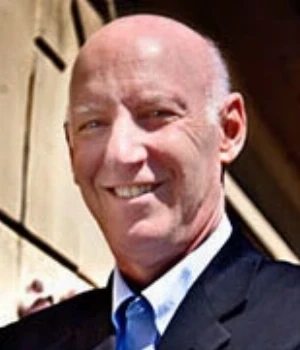 Professor Emeritus, History
Affiliated Professor Emeritus, Urban Studies
Education
PhD, University of Pennsylvania, 1982
MA, University of Pennsylvania, 1973
BA, University of Pennsylvania, 1973
Courses Taught
Hist 404/UrbSt 499, 988 - Big City Life in America: Viewed through HBO's "The Wire."
Hist 600 - Urban Economic Development: Why Some Cities Rise, Why Some Cities Fall
Hist 800 - U.S. Economic Policy Since the Great Depression
Hist 900 - The Economy of Cities
UrbSt 720 - Theory and Practice in Local Economic Development
Independent Studies in History and Urban Studies on topics such as urban tourism, racial inequality in cities, mass incarceration, and language policy in divided societies.
Research Interests
Professor Levine's research and teaching interests are in the areas of North American urban history and public policy. His work has focused on issues of economic change, urban development, and cultural diversity in the city. Current projects include a study of the "creative class" and urban economies; the impact of "entrepreneurial universities" on the economic fortunes of cities; the growth of entrenched segregation and racial inequality in Milwaukee since the 1970s; and a history of the urban redevelopment policies in Baltimore since the 1950s.
Selected Publications
Levine, Marc V."'The Wire' et la ville américaine: un contrepoint au discours néoliberal" The Wire: l'Amérique sur écouteEd. Bacqué, Marie-Hélène, Flamand, Amélie, Paquet-Deyris, Anne-Marie, and Julien Talpin, Julien. Paris: La Découverte. (2014): 12-25.
Levine, Marc V."La «classe créative» et la prospérité urbaine: mythes et réalités" La classe creative selon Richard Florida: Un paradigme urbain plausible?Ed. Tremblay, Rémy, and Tremblay, Diane-Gabrielle. Québec: Les presses de l'Université du Québec. (2010): 87-112.
Levine, Marc V."Tourism and Economic Regulation: Shaping the tourism labor market in Montreal" Cities and Visitors: Regulating Tourists, Markets, and City SpaceEd. Fainstein, Susan S., Hoffman, Lily M., and Judd , Dennis R.London: Blackwell Publishers. (2003): 167-184.
Levine, Marc V."Tourism-based redevelopment and the fiscal crisis of the city: The case of Montréal" Canadian Journal of Urban Research12.1 (2003): 102-123.
Levine, Marc V."A Third-World City in the First World': Social Exclusion, Racial Inequality, and Sustainable Development in Baltimore, Maryland" The Social Sustainability of Cities: Diversity and the Management of ChangeEd. Polèse, Mario, and Stren, Richard. Toronto: University of Toronto Press. (2000): 123-156.
Levine, Marc V."The Impact of Downtown Sports Stadiums on Urban Economies: A Comparison of Baltimore and Montreal" Avanté6.1 (2000): 33-51.