Dinner with Paul Ryan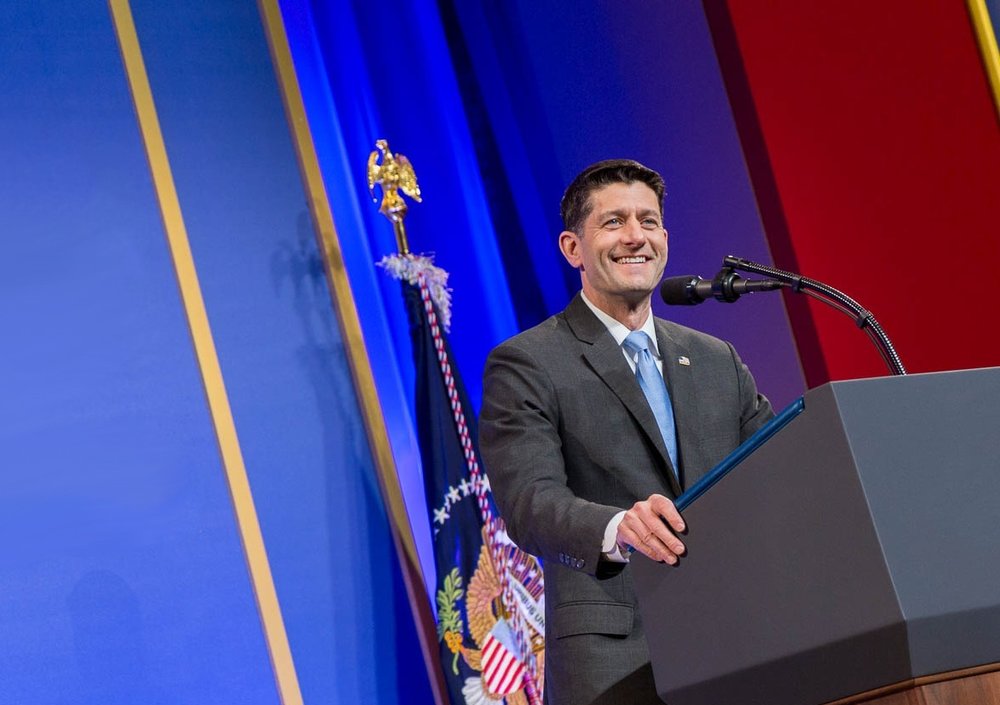 Date: 2/23/2023
Time: 4:30 PM to 5:30 PM
Location: UWM Student Union
Registration required, space is limited:
Join us for an evening with Paul Ryan, as he shares his reflections on leadership in the U.S. House of Representatives. Ryan will also offer his insights on the fiscal and economic challenges in this country. Paul Ryan has over two decades of experience in national political leadership representing Wisconsin's First District. During his tenure as Speaker of the House, Ryan led efforts to make changes affecting the tax code, national defense, domestic energy production, the opioid epidemic, and the criminal justice system.
Prior to the conversation with Paul Ryan, we are hosting a Meals with Meaning Conversation with UWM students. Moderated by our UWM Alumni Association Board President, Michelle Putz '96, '04, we will discuss how to transition your UWM education into a passion. Michelle will discuss her experience here at UWM and the work she has done since graduation and will moderate a Q&A between students and Paul Ryan.
This registration is specifically for the Meals with Meaning, prior to the Distinguished Lecture Series event, featuring Congressman Ryan. This meeting with Paul Ryan is for current UWM students only. For tickets to the Distinguished Lecture Series please visit: https://uwm.universitytickets.com/.
Meals with Meaning – Dinner with Paul Ryan
Thursday, February 23, 2023 | 4:30 – 5:30 p.m.
UWM Student Union
2200 E Kenwood Blvd
Milwaukee
Both events are sponsored by the Tommy G. Thompson Center on Public Leadership.

In partnership with UW-Milwaukee, Student Union Student Involvement, The UWM Alumni Association, and the UWM Political Science Department.