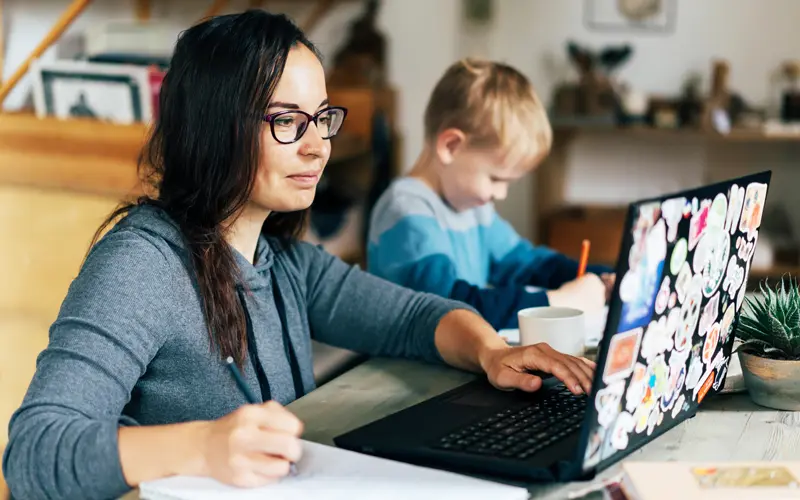 The Sociology major or minor can be completed entirely online if desired. Our program has recently been ranked among the top online programs nationwide by Nonprofit Colleges Online and Guide to Online Schools.
Is online education right for me?
Distance learners may be adults juggling full-time work and family responsibilities or traditional-aged students who find online courses the best solution to meet their educational needs.
The online format requires a high level of self-motivation and better than average time management skills. Online courses operate on the same semester-based schedule as in-person classes (the program is not self-paced). Fall classes start the first week of September with finals in mid-December, and spring classes start the third week of January with finals in mid-May.
How does it work?
Online students take the same courses as traditional on-campus UWM students and are taught by the same faculty and academic staff. The courses are just delivered in a different format. No distinction is made between an online student and a traditional student, and the application process is the same. To begin the application process, see apply.wisconsin.edu.
Once admitted, students will work with an assigned advisor in the College of Letters & Science via phone or video. Students will also have a faculty advisor to assist with the major-specific requirements.
Is there anything else that I should know?
All of the coursework required for the Sociology major or minor can be completed online. However, there are some additional college degree requirements — courses outside of the major — that may not be available online such as a specific world language you wish to take to satisfy the language requirement. We offer some, but not all, languages in an online format.
If this applies to you, your assigned Letters & Science advisor can help you explore options to meet the requirements. Some common solutions include coming to campus just for those classes, completing the required coursework at a university close to home, or finding another online institution that offers a comparable course. If coursework is completed elsewhere, your advisor will confirm that credit will transfer back to UWM.
Questions regarding the application process as a new freshman or as a transfer student can be directed to the Letters & Science admissions counselor at (414) 229-7711 or let-sci@uwm.edu.