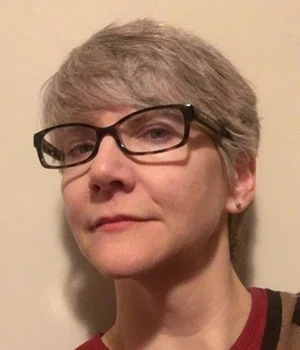 Graduate Student, History
Education
Degree Program: PhD, History, 2020
MA, History, University of Wisconsin, Milwaukee, 2011
BA, Anthropology, McGill University, 1989
Courses Taught
AIS 203 - Western Great Lakes American Indian Life of the Past
AIS 262 - North American Indian History to 1887
HIST 152 - American History 1877 to the Present
HIST 262 - North American Indian History to 1887
HIST 287 - History of Vietnam
Anishinaabemowin (Michigan State University)
Research Interests
Native American/First Nations
Food History
Great Lakes
Fur Trade
Presentations
"Ezhi-Ganawendamang Gidakiimnaan" (How We Protect Our World) A-Teg. -2018 Conference, Sault Ste Marie, Michigan
"Perspectives from Ganawandemaw: Protection of Language Revitalization and Language Ideologies in the Great Lakes Region." – Algonquin Conference, 2017, Montreal, Canada.
"The Expansion of Maple Sugar in the American Midwest" American Society for Ethnohistory, 2016 Conference, Nashville, TN.
"J. William Trygg, The Wisconsin Land Survey, and the Indian Claims Commission" Conference of the Western History Association, 2016. St. Paul, Minnesota.
"Indigenous Place Names and J. William Trygg Composite Maps" Algonquin Conference, 2016, Milwaukee, Wisconsin.
"Emergency Preparedness Planning." Wisconsin Federation of Museums, Nov. 11, 2013.
"Maple Sugar and the "Family Economy: The Ojibwe from Bad River, Wisconsin." – American Society for Ethnohistory, 2011 Conference, Pasadena, California.
"Ojibwe Women as Producers of a Great Lakes Commodity, 1800-1842." – American Society for Ethnohistory, 2010 Conference, Ottawa, Canada.